Skilled Park (World class stadium, Gold Coast, Australia)
---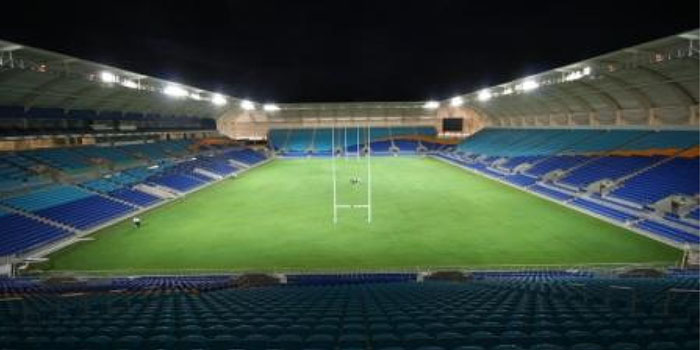 It has become prestigious reference for Uniwell POS Australia that they have successfully installed 100 units of Uniwell EPOS terminals at Skilled Park, located on Queensland's Gold Coast, a world class $160 million stadium which was officially opened in February 2008.
During construction time a decision was made about which POS system to install to cater for the many thousands of hungry and thirsty fans on game and function days. They were looking for a system that was fast, robust and reliable while at the same time being easy to operate by the mainly casual staff that would be serving customers on the day.
Why the customer chose Uniwell?
The EPOS system had to run on the existing Fibre Optic cabling.
Fast and reliable EPOS was a key requirement to cope with the big rush of customers before the game and during the 10 minute half time period.
The EPOS terminals had to be easy to use because of the large number of part time staff.
Real time reports that would help optimise staffing levels at each F&B outlet.
Reliable back office solution that would provide accurate and timely management information.
Data recovery after a power failure and memory as the ECR's are used only approx every fortnight.
Competitive price for the entire system including 96 x SX-705 + 4 x DX-915 terminals.